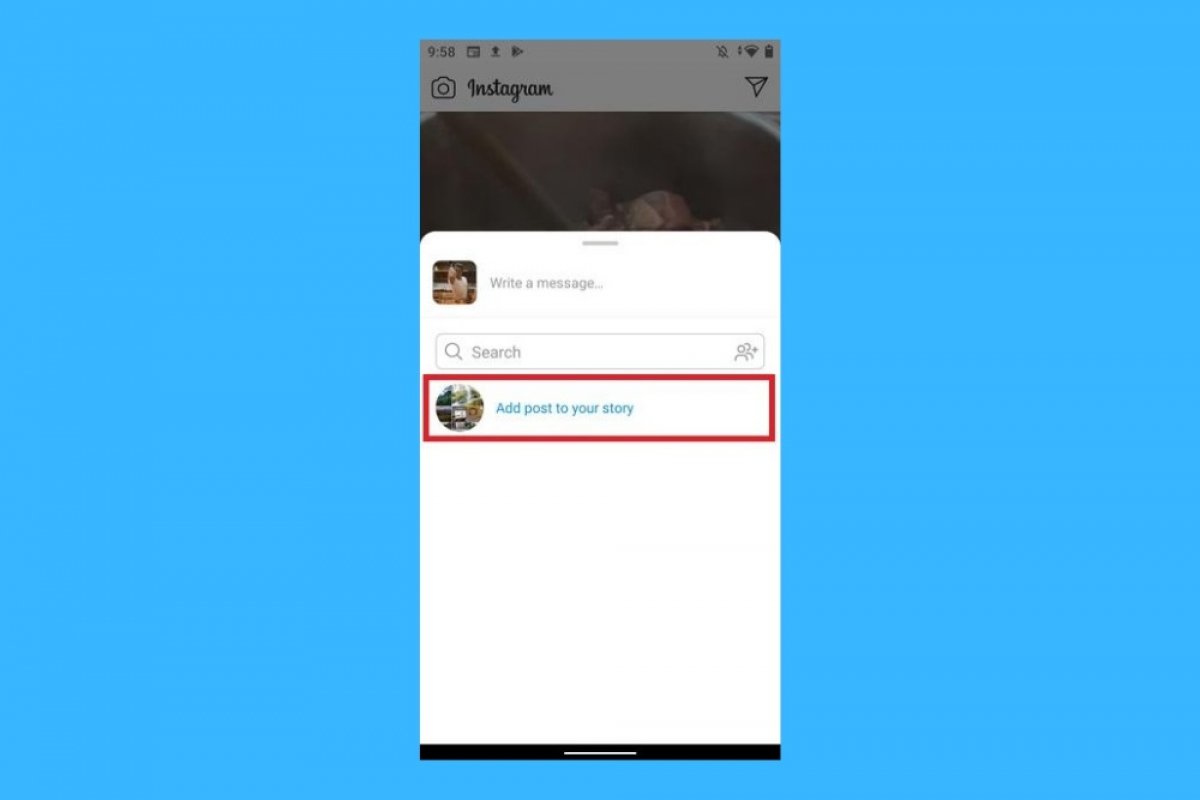 To be able to post photos to Stories from Instagram, we simply have to follow these steps:
Step 1: we should open Instagram and press the button to add a new image. We have to select whichever one we want to post on Stories.
Step 2: amongst the options offered, we'll see a paper plane icon which we'll now have to click on.
Step 3: amongst the options offered, we'll see one labelled as Add publication to your story, which we'll have to press.
Step 4: now a new story will open with the photo we want to share. We can add text, emojis, GIF animations… Once we finish the operation, we'll already have sent the post to Stories.
As you already know, your story will be available to your followers for 24 hours being able to share on it any image, whether your profile pic, from your gallery or even belonging to other users. The only drawback is that at present we can't send videos, animated GIFs or publications created with Boomerang. It does allow us to share images of users regardless of whether we follow them or not or whether they follow us or not. However, we won't be able to share images from private accounts.
Stories is one of the improvements introduced by Instagram with the best reception amongst the platform's users. Inspired by Snapchat, it has also been adapted to Facebook and WhatsApp.
It's helping to consolidate the role of Instagram as a photo-based social network, going way beyond the concept with which it was originally conceived (a social network for users to share the pictures they had enhanced with the app) and also reinforcing it as a channel for the promotion of brands, products, and services.