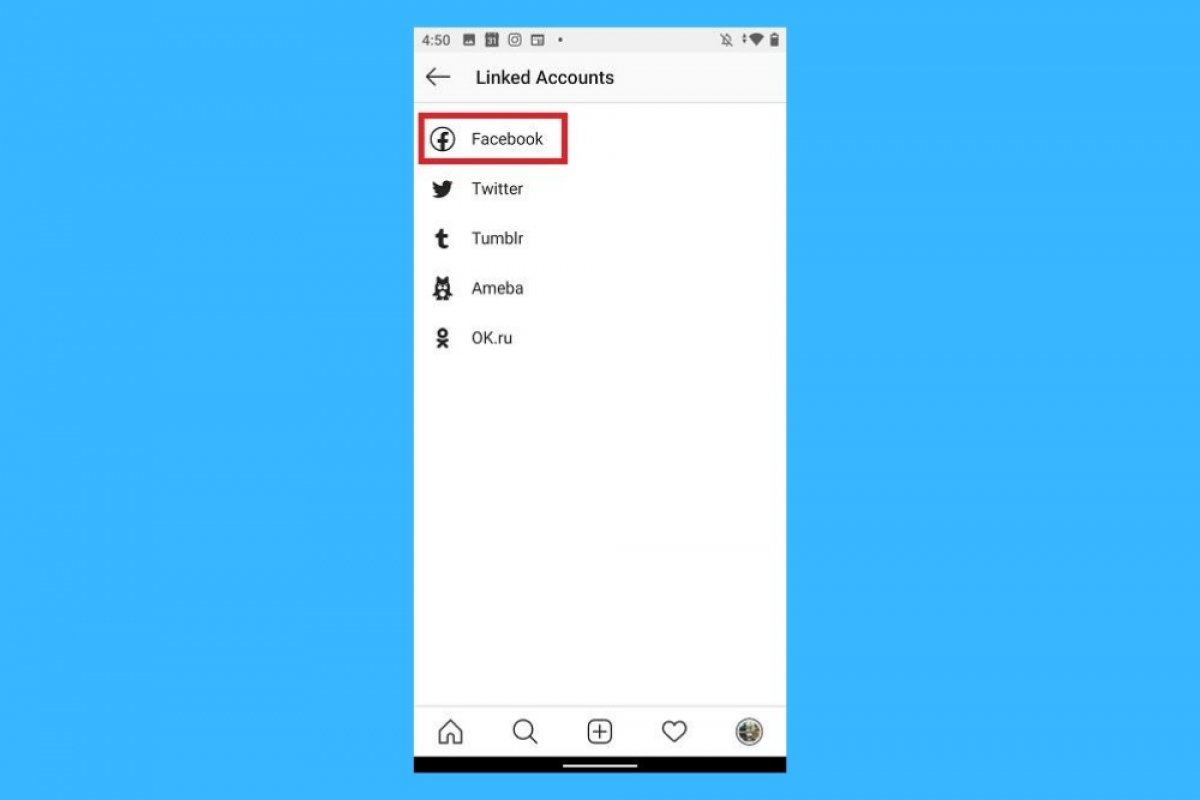 To synchronize your Instagram and Facebook Messenger contacts, you'll have to follow a process identical to syncing them with your Facebook friends. In other words, you'll have to pay attention to the following steps:
Step 1: go to your user profile by pressing your avatar's picture or by means of the human-shaped button that you'll find on the bottom right-hand side of the user interface.
Step 2: now go to Instagram's configuration menu by pressing the button represented by three horizontal lines.
Step 3: once you drop down the menu you'll see that one of the first options is the possibility to invite and follow friends tagged as Discover People. You have to click on Facebook Friends.
Step 4: as you can imagine, you'll obviously need a Facebook account. This is when you'll have to log into your user account on this social network and accept the connection between both accounts. If you've already installed the Facebook or Facebook Lite app on your smartphone, you can skip the login process.
This contact synchronization process allow Facebook, Inc. (owner of both social networks) to improve how it handles information and compare the data on both platforms. In turn, users can follow friends much easier, and also get in touch with them.
Instagram incorporated instant messaging to its functions, therefore, we can use the app to communicate with the rest of users just like on Facebook Messenger or WhatsApp. Thus, Facebook, Inc. is the global leader in terms of the most popular instant messaging and chat apps in the world.