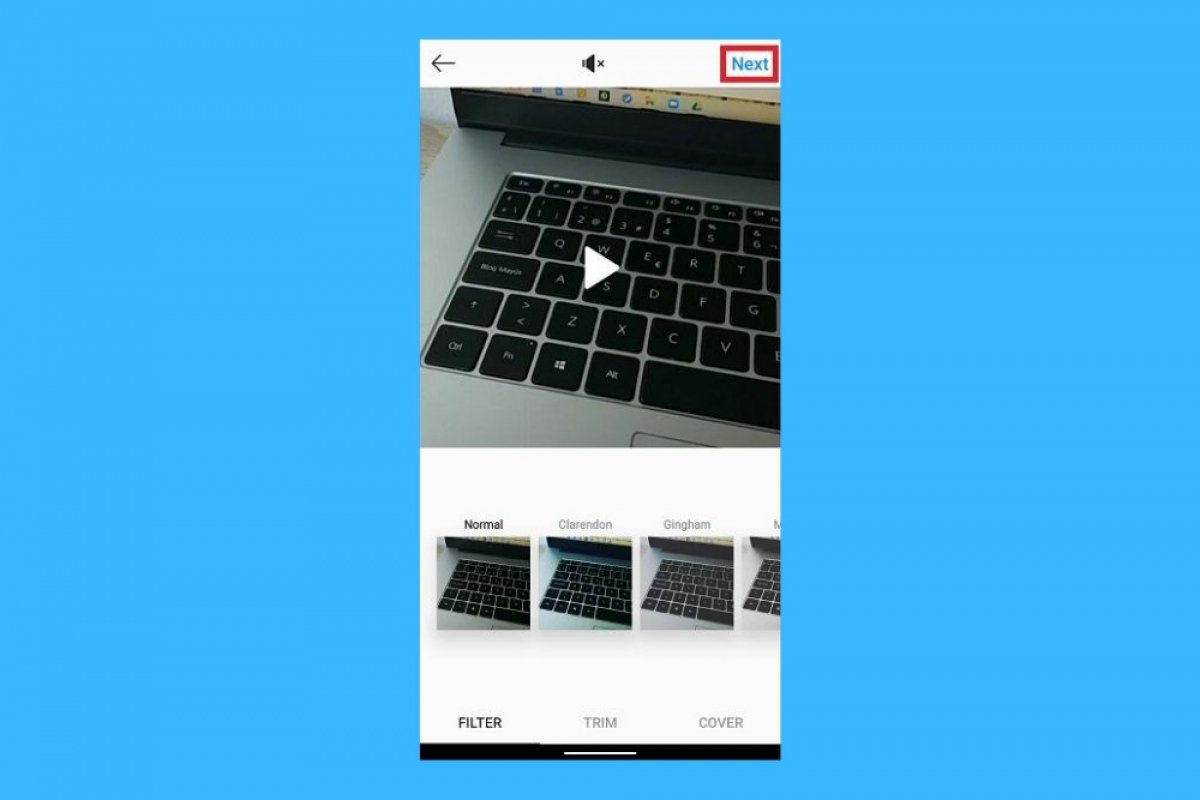 Instagram allows us to upload and share videos with a length of up to 1 minute. However, for such purpose, you have to make sure that you've got the latest version of the app. You simply have to complete the following steps to publish them on your user profile:
Step 1: go the Camera tab and choose Library. There, you can choose the video you want to share and press Next.
Step 2: press the scissor-shaped button on the upper part of the interface that will allow you to select the video fragment that you want to share (remember that the maximum length is 60 seconds).
Step 3: click on Next just like in any ordinary Instagram post and apply filters and other adjustments, add hashtags, and send the video to be published. Here we can select any of the usual Instagram functions.
You might want to merge several clips into the same publication. This function is available in iPhone but not yet in Android, therefore, you'll have to resort to third-party video editing applications if you want to do so.
As you probably already know, Instagram started off as an application that allowed us to edit and enhance images to later share them in online galleries. It was far from becoming the powerful social network that it is nowadays mainly thanks to the boost given by Facebook when it purchase the platform for a billion dollars. At present, it's one of the most important online social platforms in the world where both anonymous users and celebrities share their daily lives through images, whether on photo or video, and that's also used by brands to promote the services and products they sell.