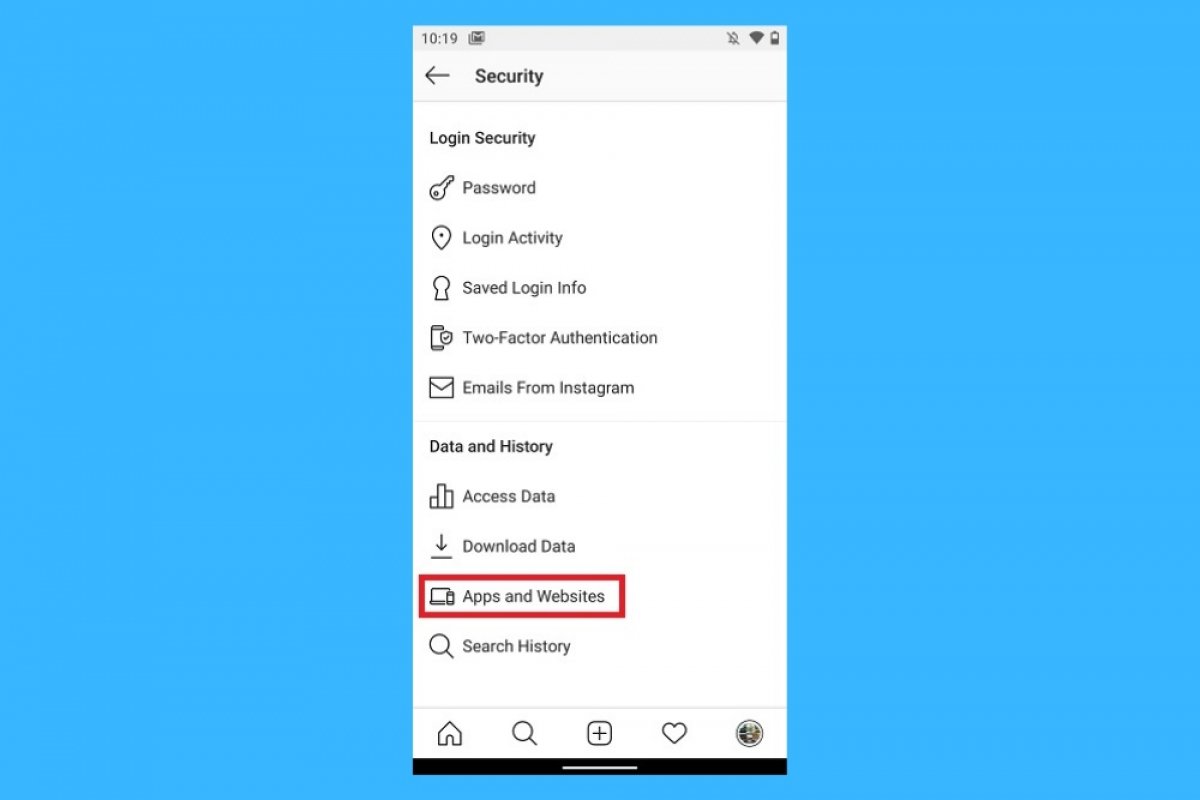 To be able to view which applications can access our Instagram account, we have to access the web version of the social platform as this data can't be checked from the mobile app for Android or iOS. For such purpose, we'll have to carry out this process:
Step 1: open your web browser and access the URL https://www.instagram.com. Then introduce your username and password.
Step 2: on the main page of your profile, click on cog wheel icon that appears to the right of your username.
Step 3: a new menu will open with different options, you'll have to choose Authorized Applications.
Step 4: the next menu will show you a list of all the applications that some point have been authorized to connect to your account on this social network.
Instagram offers us the option to revoke the access to these application so that we can choose which ones we unauthorized to carry on controlling the information of our user account. Usually, these applications end up collecting basic information about our account such as our list of friends and other public contents, although some of them might like posts on our behalf, leave comments, and follow other accounts. In any case, you should take a look at this list every now and again if you're concerned about privacy and security issues.
What's rather strange is that we can't view or revoke the authorization of these apps from our Android application (neither from an iPhone), and we're forced to use the web version from a browser to be able to do so.