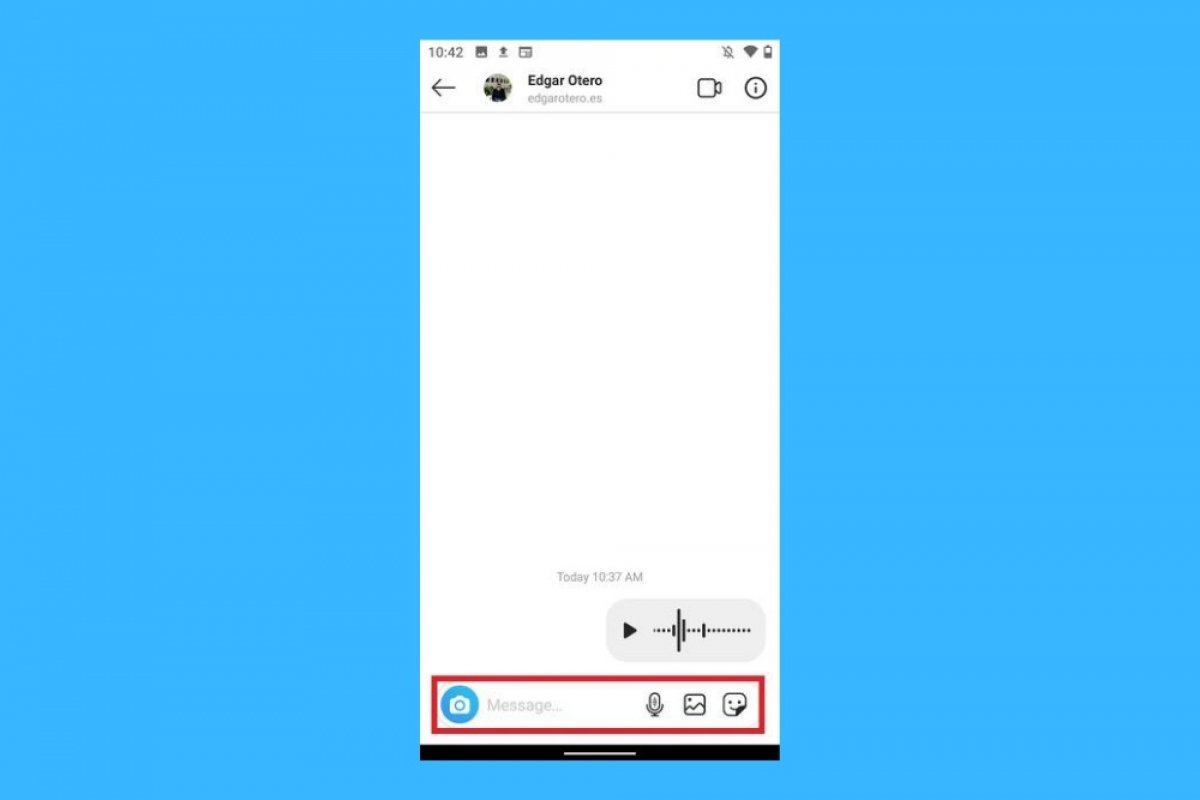 DM on Instagram stands for Direct Message. In other words, it's the direct and private messaging service integrated into the application. It allows us to send messages to one or more people (as well as receiving messages) and include the following elements:
Photos and videos taken or uploaded from our smartphone.
Publications on our news section.
Temporary photos and videos (the so-called stories).
Profiles.
Text.
Hashtags.
Locations.
To access this function we have to tap the paper plane button on the lower right hand side of the application's main interface. Here we can manage both the messages we've sent and received. It's important to know that contents sent through this channel can't be shared on other sites such as Facebook or Twitter via Instagram, and neither will appear in hashtags or location pages.
In other words, it's an internal messaging service similar to that of Facebook. However, in the case of this social network, on mobile platforms this function has been dissociated to a standalone application (Messenger). The same goes for this function, as we can download Direct from Instagram, the app to send direct messages without needing to install the full Instagram client. Nevertheless, for the time being, these messages can be sent from Instagram although we don't know what may happen in the future. We might be forced to download the standalone app as happens in Facebook.
We can also send DMs to people we don't follow, provided they accept the request to send them messages. If so, all future messages you send them will go straight to their inbox.